Located in the municipality of Cazenga, in Luanda, the school has been rehabilitated and now has 20 classrooms. It also changed its name, now being called Colégio Público 3042.
The investment amounted to 520 million kwanzas and was carried out within the scope of the Integrated Municipal Intervention Plan.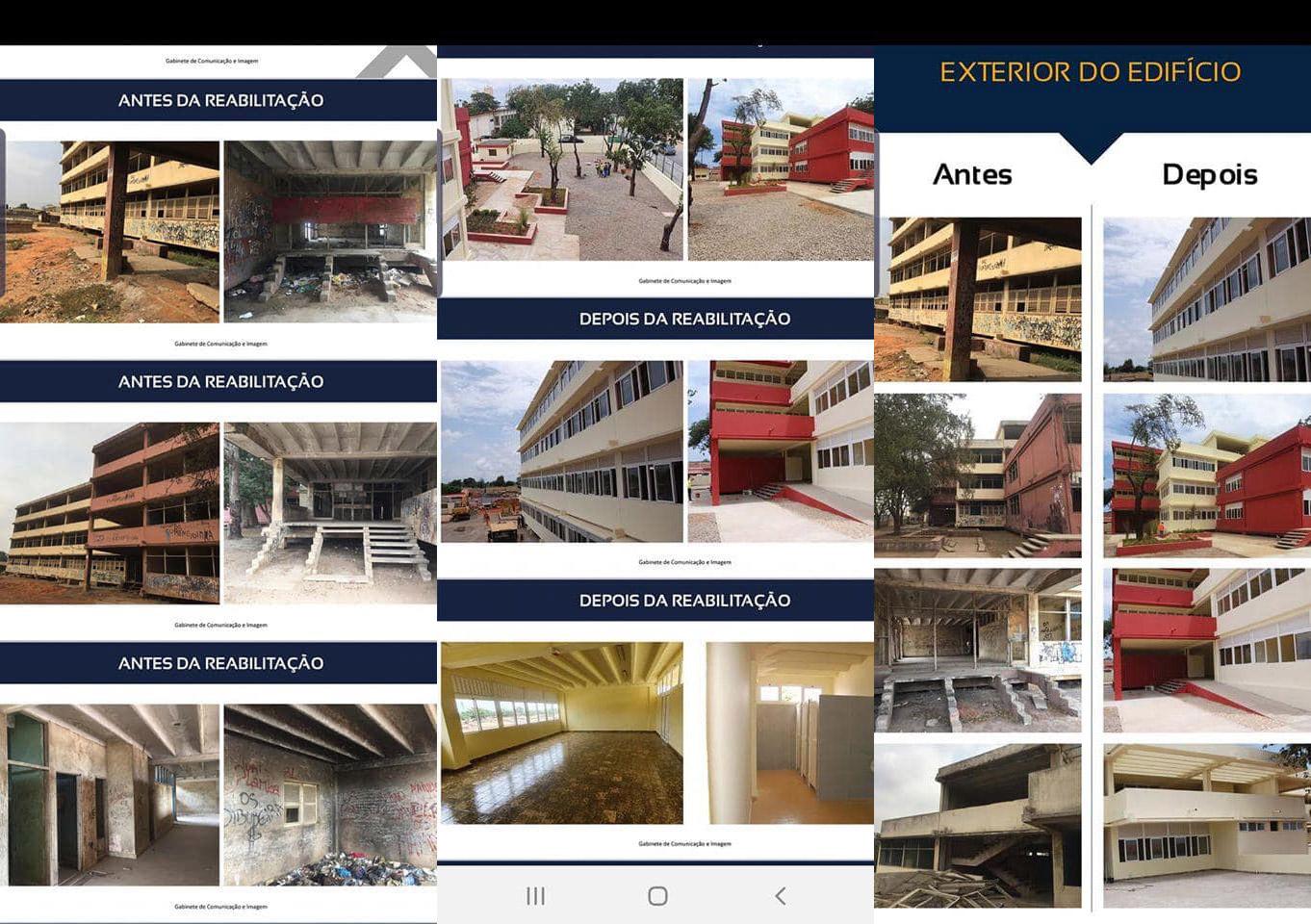 Sérgio Luther Rescova, Provincial Governor of Luanda, was in charge of the inauguration, where he called for the conservation and preservation of this infrastructure. "We call on everyone to keep the school clean, neat, hygienic and attractive as they are receiving it and make it a good place to study and work", he said, quoted by NJOnline.
The provincial official added that he hopes that the management and teaching staff of this educational institution "will transform it into a school that produces the best learning results within the limits defined by the school calendar".
On the other hand, on behalf of the guardians, Lourenço Neto highlighted the widespread satisfaction of the parents with this rehabilitation work. "We parents and guardians are very satisfied with the rehabilitation of our old school and we promise to preserve and maintain this wonderful school in good condition, to serve all who pass through here," he said.
Also present was Gisela Beatriz Garcia Rivera, Cuban ambassador to Angola, who expressed her happiness at the school's rehabilitation. "Mr. Governor, thank you very much for rescuing this beautiful page of our common history for the benefit of present and future generations who will learn about our instructive friendship," said the diplomat.
Finally, the Municipal Director of Education of Cazenga, Isabel Manuel Leitão, said that the school will host classes of 7th, 8th and 9th grade, for a total of about 3000 students. He also said that the teaching and administrative staff will be the same as those who worked at this school before the strike, in 2009.